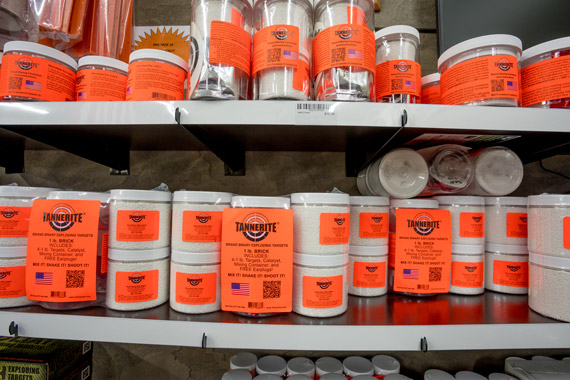 History of Tannerite®
Tannerite® Sports Outlet and their renown reactive rifle targets, located in Eugene, Oregon, started in one place.
A boy and his grandfather tinker in their shop. Gears and tools litter the boy's childhood, and it was there that a dream was planted in him that would later become Tannerite®.
Legacy.
That is the word that resonates inside the walls of Tannerite®. A legacy of quality, connection, and competition. Building those memories with family and friends is at the heart of what makes Tannerite®, well… Tannerite®.
The Tannerite® local sports retail location was established in 2013. It was formed out of a desire to engage with local patrons and serve their needs better. It wasn't enough to manufacture and sell the best rifle targets, Tannerite® wanted to stock everything for those who live and breathe the outdoors.
Tannerite® exists to serve its community and cultivate memorable moments that will instill a sense of legacy into everyone who steps through the doors.